JEWISH CONTROL OF THE MEDIA ...
NB: - The word Jew first used in the English language in the 18th century. There is no race of Jews, all religions and cults have been created by the controllers of our world to divide and conquer us.
The real truth is the ancient Irish created the Bible and the Pyramids - these ancient Irish are the Hebrews, Phoenicians and Aryan's - the island of Eire called Atlantis in legend. The Celtic language has no letter J. There never was Julius Ceasar or Augustus or even a Shakespeare - Apollo and Athena shake their spears at ignorance. [see my book shaking the spear].
At the end of the 19th century many cities like Moscow, St Peterburg and San Francisco were empty of people. Much evidence of mud and sunken buildings with windows at ground level. The stone buildings we see around us were not built a few hundred years ago - they never had power tools or cranes. The history of Tartaria has been wiped from the history books, just like the Irish being the first sea faring people.
King Bulan of Khazaria converted to Judiaism and the rest of his people followed suit. There is no seed of ABRAHAM in these people. The Khazars were a blood thirsty race practicicing child sacrifice- the Bolsheviks came from the Khazars; and elite families like the Rothschild's [Baeurs]. The Ashkanazi Jews are Khazars.
These buildings belong to a much older advanced civilisation who had a free energy system. The crescent and cross are symbolic of the alchemical Mercury. These buildings had Mercury engines and Antanaes and Resonators. They were always near water. I have wrote about this GREAT RESET that happened before in my book Everything you think you know is a lie - this is a bonus book in my book WE ARE ALL DEAD available on lulu - follow link to my home page...
Jews will play a leading role in multicultural Europe says Jewish researcher YouTube
ZIONIST QUOTES - OUT OF THEIR MOUTHS
I discuss this far more within my books WHO CONTROLS THE WORLD ; THE LUCIFERIAN AGENDA - on Barnes and Noble or Lulu
The Jew flu is Jew media mind control. Jews own most British Newspapers.  More people died in 2018.
Every Aspect of the Covid Hoax is Jewish:-
Anthony Fauci (Jew)CDC Director: Rochelle Walensky (Jew)Washington CDC Director: Jeff Reczek (Jew)HHS Secretary: Xavier Becerra (Jew)Vanguard CEO: Montimer J. Buckley (Jew)Head of Pfizer: Albert Bourla (Jew) CDC Chief of Staff: Sherri Berger (Jew) HHS Assist. Health Secretary: Rachel Levine (Jew).Moderna Chief Scientist: Tal Zaks (Jew)CDC Deputy Director: Anne Schuchat (Jew)Covid Czar: Jeff Zients (Jew) Pfizer Chief Scientist: Mikael Dolsten (Jew) Blackrock CEO: Larry Fink (Jew) Covid Senior Advisor: Andy Slavitt (Jew) CDC Chief Medical Officer: Mitchell Wolfe (Jew) Blackrock President: Rob Kapito (Jew).
The Jews have declared war against white Europeans. It's called the Kalergi Plan and it is well underway. Under the guise of protecting humanity from Covid-19, a disease with a case fatality rate similar to influenza, governments and media around the world have found their scapegoat–the unvaxxed–to help them implement their utopian Marxist agenda and The Great Reset. The utopia where, according to Klaus Schwab's World Economic Forum , "You'll own nothing, and you'll be happy." The perceived threat of the unvaxxed provides these revolutionary radicals with the superficially plausible, but erroneous, justification to institute medical mandates, vaccine passports, full-scale social credit systems, and eventually digital currency. In other words, it provides them a path to total domination and control. The unvaxxed are a pretext for tyranny.
Now these fake Jews [Khazars] want their homeland back ; khazaria = ukraine ; they were kicked out after doing black magic by the tzar of Russia. Khazars like the Rothschilds own the patent for Pfizers Covid bio -weapon so called vaccine - it was patented in 2012. The khazars will use the ukrainians just like they did in Bolshevik revolution to kill Christians in Russia ; Lenin and Trotsky both Jews. Trotsky aka Bronstein left NYC with millions of dollars. German freemasons helped get Lenin to Russia.
I am not anti-Jewish but anti elite banking as many of these bankers have got rich though financing wars and blood sacrifice - it just happens that many of these top bankers are Jewish. I don't wish harm to any human being but unfortunately many of these bankers want to divide and conquer all to get more oil and control. THIS IS THE LUCIFERIAN AGENDA OF THE NWO. VENUS IS LUCIFER BUT BY THE WORDS LUCIFERIAN AGENDA I MEAN THOSE WHO SERVE THE DARK LIGHT - THE LEFT HAND PATH.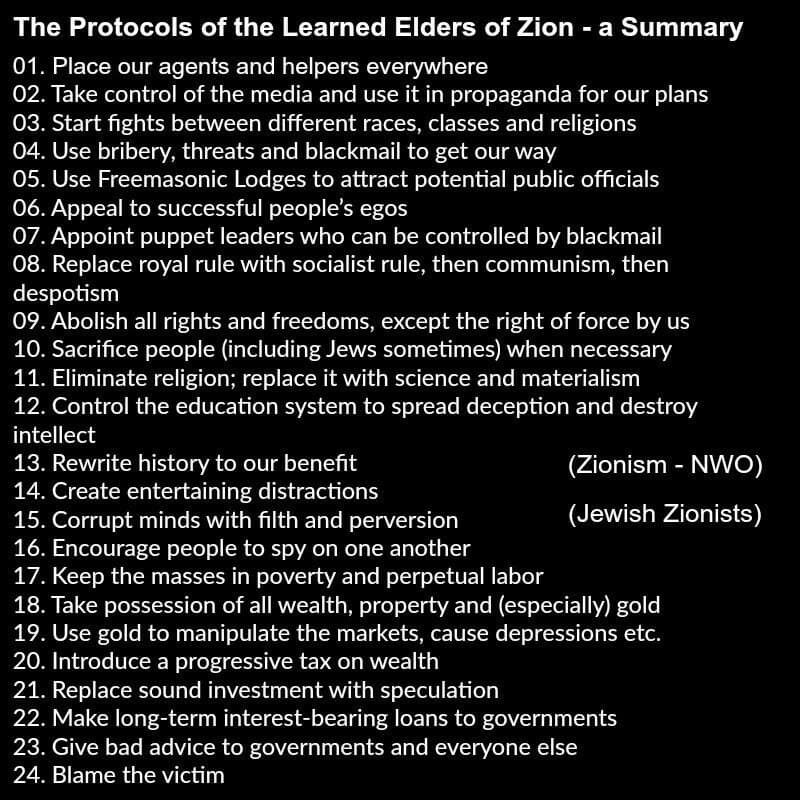 Israel needs open borders in order to survive:

I think there is a resurgence in anti Whitism because at this point in time Israel has not yet learned how to be multicultural. And I think we are going to be apart of that transformation. Which must take place. Israel is not going to be the homogenous country that it was since 1947. Whites are going to be at the centre of that. It is a huge transformation for Israel to make. They are now going into a multicultural mode. And Whites will be resented because of our leading role.

Anyone can be an Israeli. All you need to do is speak the language and integrate into the culture. Israelis are White black and asian. Please stop all racism and hatred in Israel. let's make Israel a progressive tolerant society free of hate.
#OpenBordersForIsrael:
ZIONIST POWER IN USA - BITCHUTE STOPPED ME WATCHING THIS SAYING ILLEGAL IN YOUR COUNTRY [HOSTED]
JEWISH FAMILY BEHIND OPUIM PANDEMIC IN THE USA [HOSTED] ; JUST LIKE JEWISH SASSOON FAMILY WHO GOT CHINA HOOKED ON IT - AND MADE QUEEN VICTORIA VERY RICH
MALCOLM X - TALKING ABOUT JEWS [HOSTED] ; WISE MAN
ROTHSCHILDS [HOSTED]
ISRAEL / MOSSAD KILLED JFK [HOSTED]
WHERE DO JEWS COME FROM [HOSTED]
FUCK THE JEWS [WEBSITE] ; I PERSONALLY THINK THE ILLUMINATI FAMILIES ONLY CARE ABOUT THEMSELVES - AND WILL USE JEWS AS WELL IF IT SUITS THEIR END GAME
JESUITS ARE JEWS [LINK]
BIDENS GOVERNMENT BELOW....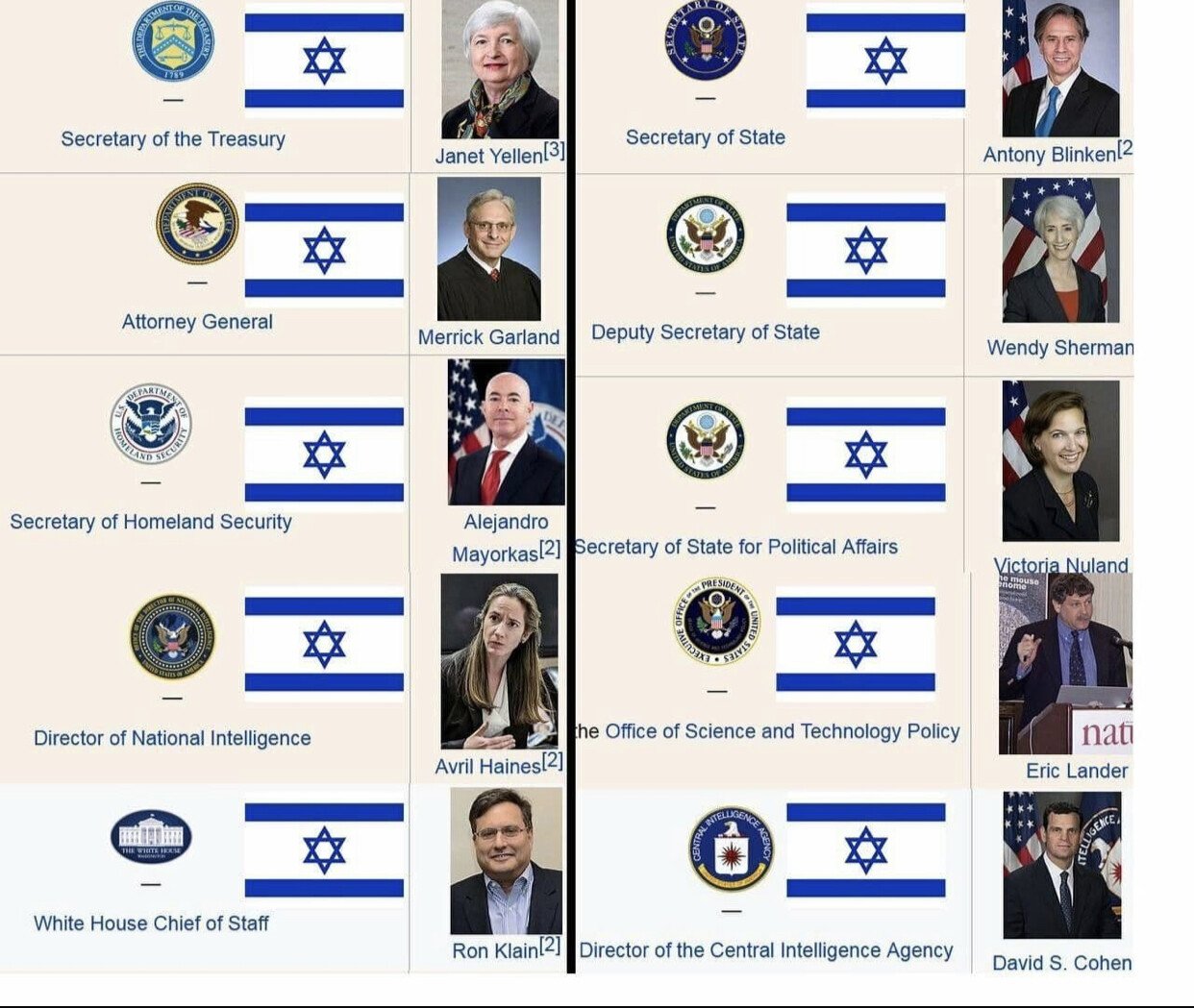 Some Jewish Owned Companies
MTV and Nickelodeon (Viacom) , Google , Oracle Corporation, Dell, Miramax, Warner Brothers, Dreamworks, Comcast, CBS , MGM , Universal Studios, ABC, 20th Century Fox, Columbia Pictures, Facebook, Sun Microsystems, del.icio.us, PayPal (before being bought by eBay), Cisco Systems , Mirabilis and ICQ, BitTorrent, Häagen-Dazs, Dunkin' Donuts , Baskin Robbins, Toys R Us , Mattel , Wynn Hotels, Ameriquest, Carnival Cruises, Neiman Marcus , Royal Carribean Cruises, Levi's , DKNY, Calvin Klein , Home Depot, Kenneth Cole , Loews Corporation, Goldman Sachs, H&R Block , Charles Schwab Corp, Progressive Insurance…
There are loads of other companies.[see later]
• The Jews are the smallest group of people in the world; they make up less than 1% of the world population. So how is it that they own more than every other group?
I'm going to name some Jewish owned companies.
• 1. Larry Silverstein. The Jewish man that owns the World Trade Center.
• 2. Sumner Redstone. A Jewish man and he owns Viacom, BET, MTV, CBS, and he just bought Simon and Schuster Books.
• 3. The Lehman Brothers. Was started by 2 Jewish brothers.
• 4. Warner Brothers---was started by 4 Jewish brothers.
• 5. Michael Dell. Jewish man that owns Dell computers.
• 6. Mark Zuckerberg [Sugarmountain]. Jewish Man that owns Facebook.
• 7. Steve Ballmer. Jewish man and he's the co-founder of Microsoft.
• 8. Stanley Marcus. Jewish man that owns Neiman Marcus.
• 9. Rupert Murdoch. Jewish man that owns Fox television.
• 10. Dave Geffen. Jewish man that owns Geffen Record, he has a net worth of 6 Billion dollars.
• 11. Samuel Bronfman. Jewish man that owns Seagrams, and Universal Studios.
• 12. Bernie Marcus. Jewish man that owns Home Depot.
• 13. Bob Kraft. Jewish man that own the New England Patriots.
• 14. Arthur Blanks. Jewish man that owns the Atlanta Falcons.
• 15. Mark Cuban. Jewish man that owns the Dallas Mavericks.
• 16. Calvin Klein. Jewish man that owns Calvin Klein clothing line.
• 17. Ralph Lauren. Jewish man that owns Ralph Lauren clothing line, he's a Billionaire.
• 18. Sergey Brin. Jewish man and he's the co-founder of Google.
• 19. Michael Bloomberg. Jewish man and he's the Mayor of New York, he's also a Billionaire.
• 20. George Soros. Jewish man and he has a net worth of 8 Billion dollars.
• 21. Peter Thiel. Jewish man and he that started Pay Pal.
• 22. The Rothschild Family. The Jewish family [Khazars] that sets the price of Gold every day.
• 23. Marcus Goldman and Samuel Sachs - two Jewish guys that started Goldman and Sachs Investment Company.
• 24. Mickey Arison. Jewish man that owns the Miami Heat.
• 25. Herb Kohl. Jewish man that owns the Milwaukee Bucks.
• 26. Jerry Reinsdorf. Jewish man that owns the Chicago Bulls, and the Chicago White Sox.
• 27. Robert Sarver. Jewish man that owns the Phoenix Suns.
• 28. Donald Sterling. Jewish man that owns the Los Angeles Clippers.
• 29. Dan Gilbert. Jewish man that owns the Cleveland Claviers.
• 30. Peter Guber and Joe Lacob. The Jewish men that own the Golden State Warriors.
• 31. Leslie Alexander. Jewish man that owns the Houston Rockets.
• 32. Al Davis. Jewish man that owned the Oakland Raiders.
• 33. Malcolm Glazer. Jewish man that owns the Tampa Bay Buccaneers.
• 34. Gene Klein. Jewish man that owns the San Diego Chargers.
• 35. Randy Lerner. Jewish man that owns the Cleveland Browns.
• 36. Jeffrey Lurie. Jewish man that owns the Philadelphia Eagles.
• 37. Art Modell. Jewish man that owns the Baltimore Ravens.
• 38. Stephen M Ross. Jewish man that owns the Miami Dolphins.
• 39. Daniel Snyder. Jewish man that owns the Washington Redskins [Name has now been changed due to Marxist BLM funded by Soros].
• 40. Steve Tisch. Jewish man that owns the New York Giants.
• 41. Zygi Wilf. Jewish man that owns the Minnesota Vikings.
• 42. Fred Wilpon. Jewish man that owns the New York Mets.
• 43. Lewis Wolff. Jewish man that owns the Oakland A's.
• 44. Stuart Sternberg. Jewish man that owns the Tampa Bay Rays.
• 45. Paul Godfrey. Jewish man that owns the Toronto Blue Jays.
• 46. George Steinbrenner. Jewish man that owned the New York Yankees.
• 47. Hal Steinbrenner. Jewish man that now owns the New York Yankees, he took over ownership after his father George passed away.
• 48. Herbert Simon. Jewish man that owns the Indiana Pacers.
• Brian Roberts. Jewish man and he owns Comcast the largest internet and cable provider in America.
The BDS Movement lists on its websites companies that help Israel – we should boycott these companies. We should boycott the company's I have listed above and not watch the sport teams or use services like Facebook or Google but use alternatives like Gab and other search engines. By doing so we can cut off the money supply to these companies.
After being down on my girlfriends burning bush ; I had a dream and God sent me a message. We need to boycott all the businesses owned by the Satanists above - until Israhell opens up its borders to all the refugees in the middle east. If white nations must diversify then so must Isis-ra-hell.
All Christians need to befriend Muslims - we don't have long left to take down the Deep State of Satanists that are in charge.
AMAZONS ALEXA TELLS TRUTH SO THEY CENSOR IT.
Amazon says it will investigate claims its Alexa device gives anti-Semitic answers to questions about Jews.
MPs wrote to the company, saying they had found examples of the device repeating anti-Semitic conspiracy theories.
In one example, the question 'Do Jews control the media?' was answered with: 'Here's something I found from the article, Jew Watch, on Wikipedia: Jew Watch claims that Jews control the world's financial systems and media.'
The findings were reported to Amazon by MPs on the all-party parliamentary group against anti-Semitism. Amazon said it had blocked the responses and launched an investigation.
In response to the question, 'Do the Elders of Zion control the world?', Alexa responded: 'According to palwatch.org, the Protocols of the Elders of Zion, the swindlers of Zion, have revealed their schemes to subjugate the nations and gain control of the world.'
The MPs, who addressed the letter to Amazon's UK country manager John Boumphrey, said they were 'appalled' at the answers and have raised the matter with the Home Secretary.
They added: 'These are just a few examples, there will be more. Can you explain how this has happened and what you will do, immediately, to rectify this?'
Amazon said: 'Anti-Semitism and discrimination of any kind is unacceptable.
'Alexa pulls from a variety of sources to respond to questions – we are investigating this and have blocked the responses reported.'
JEWS HAVE CENSORED FACEBOOK, TWITTER, YOUTUBE, GOOGLE - TRIED TO TAKE DOWN BITCHUTE..


More than 100 law makers, artists, trade unionists and activists in the UK issued a call for sanctions on Israel over its latest plan to annex Palestinian lands. It is the latest win for the boycott, divestment and sanctions (BDS) movement. The public statement calls for sanctions, including a ban on sales of settlement goods and an end to the arms trade with Israel. Among the signatories to the call are: former Labour leader Jeremy Corbyn; actor Maxine Peake; musician Brian Eno; lawmakers Ian Lavery, Caroline Lucas, John McDonnell, Bell Ribeiro-Addy and Zarah Sultana; trade union leader Len McCluskey; historian William Dalrymple and filmmakers Mike Leigh and Ken Loach.

Migration is all planned see Kalergi plan. Why can Jews have a land just for Jews but all white lands must diversify. Those supporting mass migration like Mandleson [his grandfather created a synagogue in London], Barbara Roche, Frank Fields all Jewish. Jews got migration policies changed in USA and Canada - before this all migration was from white lands. in 1975 1 in 3 on planet were white but now less than 1 in 15 thanks to cultural Marxist ideology like feminism.

SOME IDIOTS THINK ADAM WEISHAUPT WAS CATHOLIC!

HE WAS JEWISH - IN SPAIN DURING INQUISITION JEWS PRETENDED TO BE CATHOLICS TO AVOID TORTURE - BUT STILL CARRIED ON BEING JEWISH IN PRIVATE. THE ENGLISH FRIED FISH COMES FROM JEWS WHO LEFT SPAIN.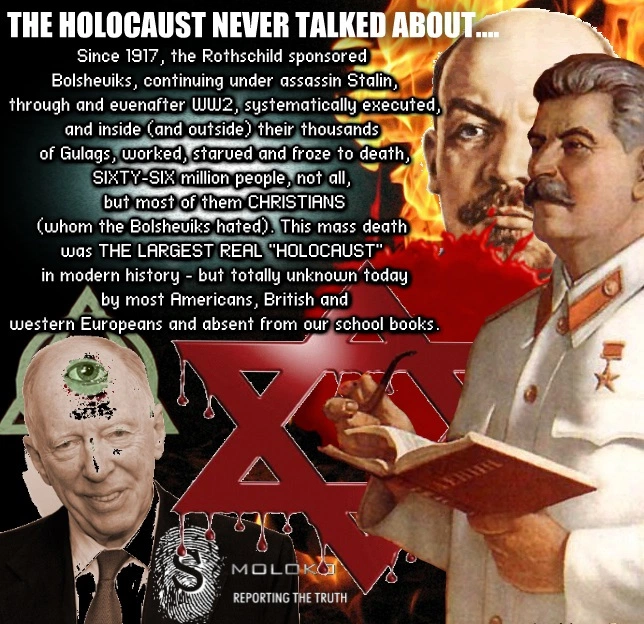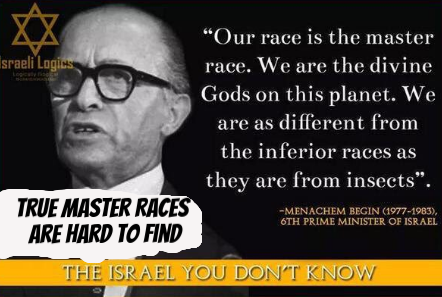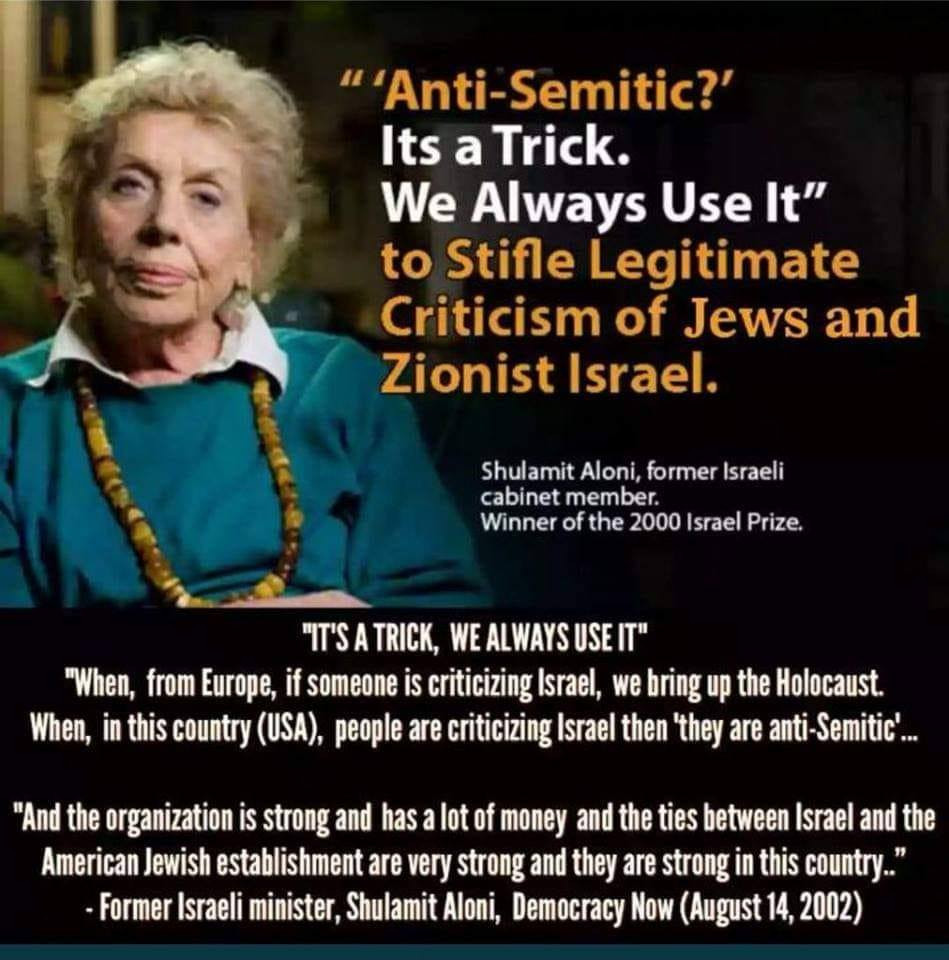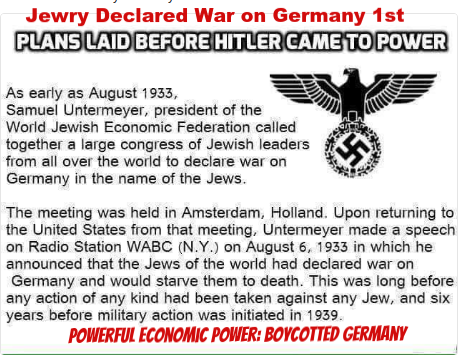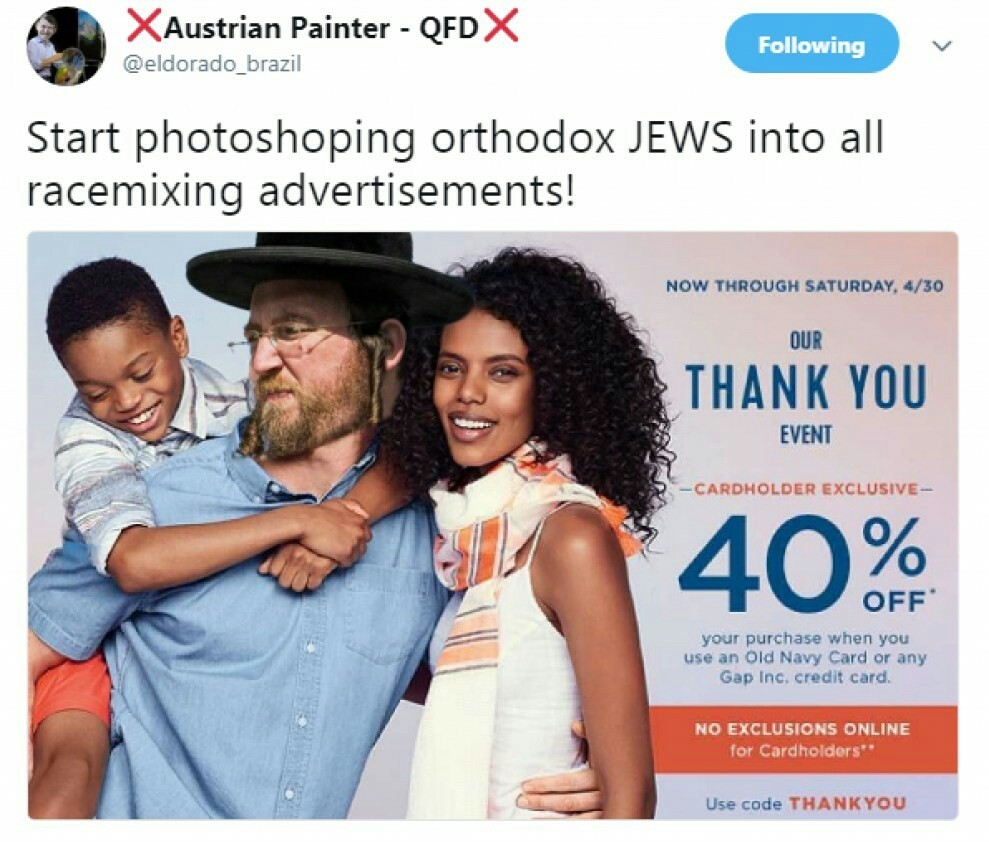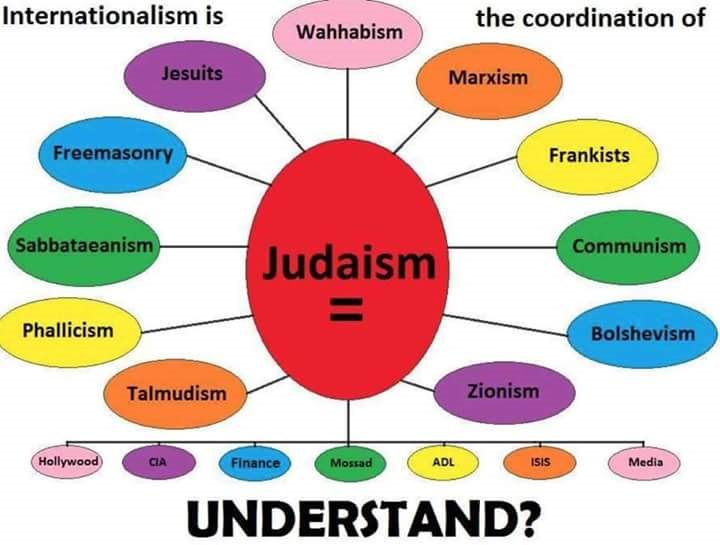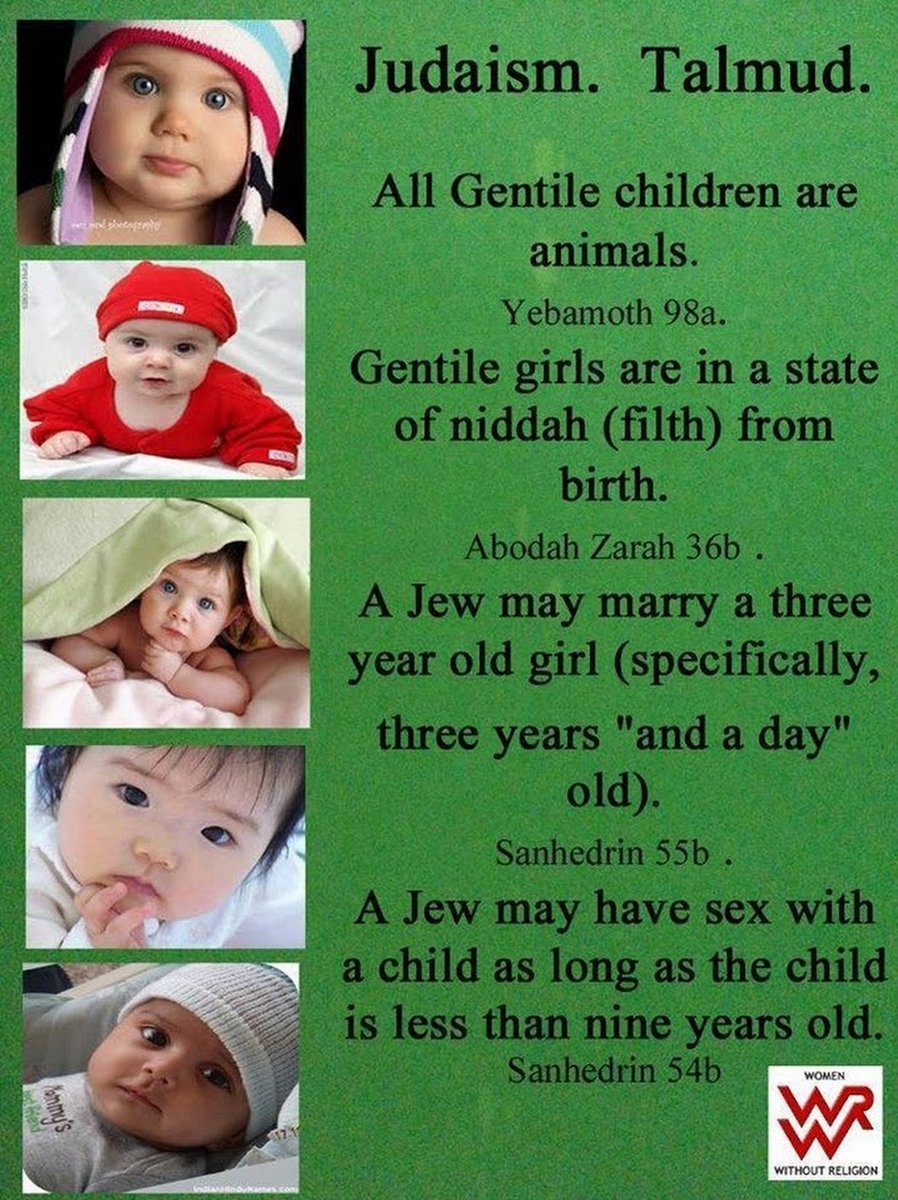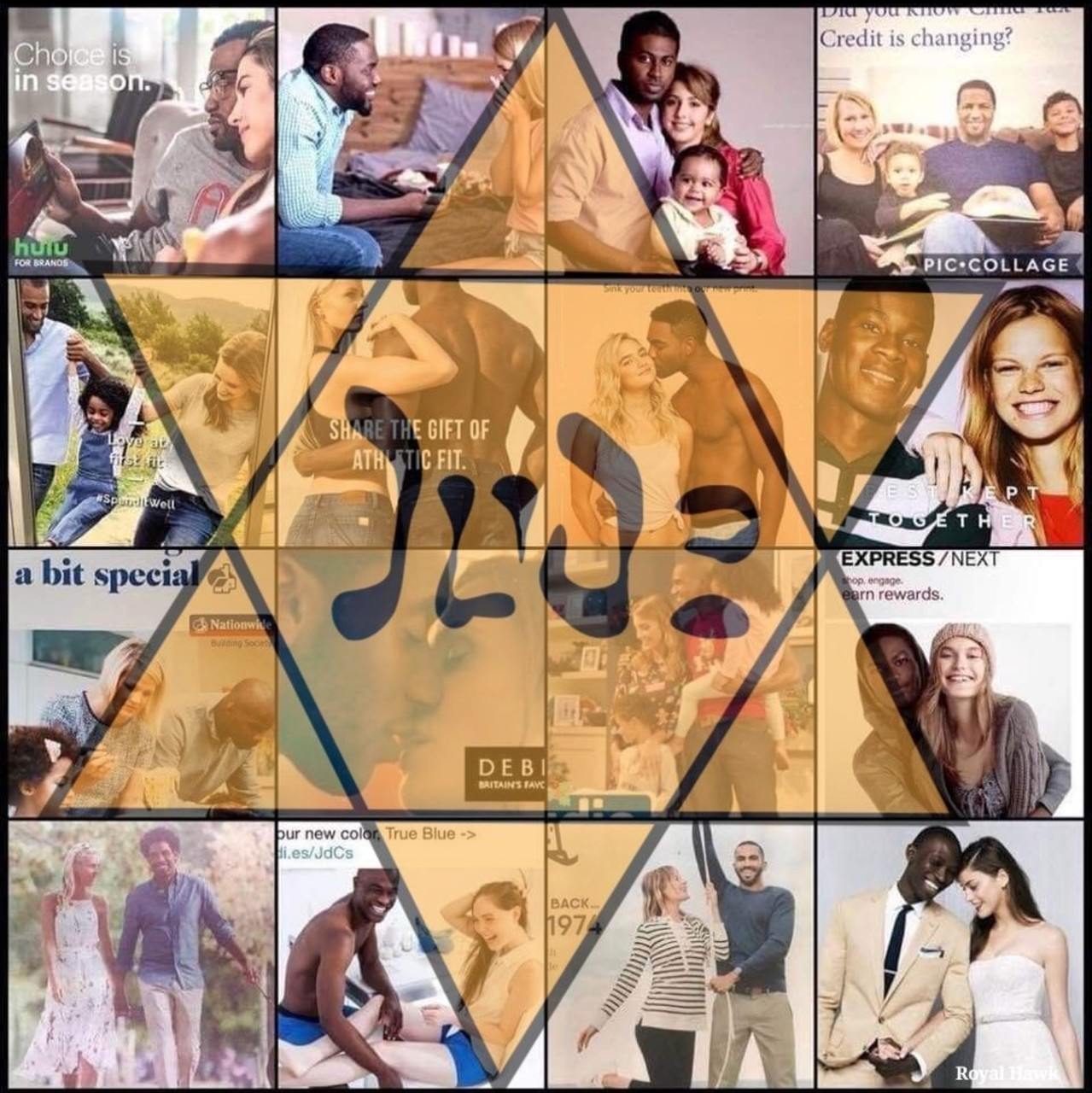 WHO OWNS THE MEDIA? CNN AND HOLLYWOOD CONTROLLED BY JEWS, REUTERS OWNED BY ROTHCHILDS, FACEBOOK 14% OWNED BY ROTHCHILD'S.
ROTHSCHILD MEANS RED SHIELD IT IS NOT THE FAMILY NAME THEIR REAL NAME IS BAEUR - JUST LIKE TROTSKY IS BRONSTEIN.
One of the first things the illuminati did acheive was revolution in Switzerland - which they now use as their banking base.
YOUTUBE IS DELETING MANY VIDEOS THEY DON'T WANT YOU TO WATCH. FREE SPEECH IS DEAD. IF MSM ONLY ALLOWS WHAT THE ELITE WANT YOU TO WATCH, THEN PEOPLE WILL EVENTUALLY GO TO SITES OFFERING THE TRUTH NOT CENSORSHIP. TWITTER THINKS IT CAN SUSPEND YOUR ACCOUNT FOR TELLING TRUTH ON CHRISTIANS MURDERED AND TORTURED IN RUSSIA - AND HOW BOLSHEVIKS WERE FINANCED.
THINGS NEVER HAPPEN JUST BY ACCIDENT BOTH FEMINISM AND MASS MIGRATION HELP TO KEEP WAGES LOW BUT ALSO REDUCE NUMBER OF WHITE CHILDREN BEING BORN. AGENTS OF THE ILLUMINATI FUNDED BOTH COMMUNISM AND FASCISM - THEY PLAY BOTH SIDES FOR DIVIDE AND CONQUER - NOW SOROS FUNDS ANTIFA AND BLM AND OPEN BORDERS TO PUSH MIGRANTS INTO EUROPE TO CREATE CHAOS. A CONTINUATION OF THE KALERGI PLAN.
SOROS WAS A HUNGARIAN JEW WHO HELPED THE NAZI'S [he ran IG FARBEN] AND SENT MANY JEWS TO THE CAMPS. ROTHSCHILDS FUNDED POGROMS TO GET JEWS TO MOVE TO THE USA TO CHANGE VOTING DEMOGRAPHICS. THE BUSH FAMILY PROVIDED THE STEEL AT AUCHWITZ, ROCKEFELLER GAVE HITLER CHEMICALS, HENRY FORD PROVIDED ENGINES, SHELL PETROL, IBM AND AT&T HELPED HITLER AND MANY OTHERS. THIS WEB SITE MAIN AIM IS TO EXPOSE THE NWO AND THE SATANISTS BEHIND THE CONSPIRACY. I WILL FOLLOW THE EVIDENCE WHERE IT LEADS - THE AIM TO EXPOSE THOSE EXPLOITING CHILDREN AND WAGING A SPIRITUAL WAR ON MANKIND. COMMUNIST JEWS FUNDED THE ANC BEFORE THIS THE PRESIDENT OF SOUTH AFRICA WAS ASSASINATED AS HE WANTED EQUALITY FOR BLACKS, WHITES AND JEWS.
If women are equal to men then why are they not competing as equals in all sports - no need for any female only competition.
Many of these names like Washington or Wren or Sinclair are STAR FAMILY NAMES. Jurusalem being Salem - Venus. They got powerful in Europe after being forced to flee Romans in Jurusalem by usury then created Knights Templers - many silly Christians went off to fight for the Holy land and kill Muslims. Same again Mossad did 911 and silly Christians go of to fight - all wars for Israel / Rothschilds.
SOLZHENITSYN: 66 Million Murdered By Jewish Bolsheviks...
Henry Makow PhD (an anti-Zionist Canadian Jew), in his "Red Symphony" essay (see Makow's savethemales.com website archives) claims that from the behind the scenes, the ROTHSCHILD BANKING CARTEL financed and controlled the BOLSHEVIKS who took over Russia.If one wants to know the extent of the STATE TERROR and HORROR inflicted upon people in Russia since 1917 AFTER the JEWISH BOLSHEVIKS of Lenin (and his Party competitor) Trotsky, took TOTAL power, read the following informative short article by TEXE MARRS (not related to Jim Marrs) about historian Solzhenitsyn's latest book (banned in the West), "Together for Two Hundred Years."Solzhenitsyn: The "Conscience of the 20th Century" . TEXE MARRS at: ConspiracyWorld.com: If not exaggerated, Solzhenitsyn asserts that since 1917, the Bolsheviks, continuing under assassin Stalin, through and even after WW2, systematically executed, and inside (and outside) their thousands of Gulags, worked, starved and froze to death, SIXTY-SIX million people, not all, but most of them CHRISTIANS (whom the Bolsheviks hated). This mass death was THE LARGEST REAL "HOLOCAUST" in modern history - but totally unknown today by most Americans, British and western Europeans and absent from our school books. Of course no publisher in the Western world dares reprint Solzhenitsyn's book in English.

In Jerusalem Jews used to have to pay a silver shekel tax to pray at the Holy Site. Caesar minted lots of coins devaluing this tax-coin. The result was the assination of Caesar. The jews always made money from money. They hate the British and Germans as we made our money through inventions. The Jews used to follow the Roman army around and purchase captive people and sell them as slaves all around the Roman empire. The jews also owned most of the slave ships taking Africans to the Americas. In 1766 the Rothschilds set up the illuminati with long term plan for a New World Order under their control. Only 7 countries now don't have Rothschilds central banks. These Satanists are the Richest people on earth. They financed Hitler but then established the Zionist kingdom of Israel after WW2. The illuminati is behind every war and their symbolism can be found on the Yankee dollar. They control Washington DC, Vatican and City of London. These are independant states and have their own laws and don't belong to the countries they reside in.Soon Rothschilds will re-build King Solomons temple and put Satan on the seat of power. Even American presidents are picked by the Jesuit order - controlled by the Vatican. All Vatican money is controlled by the Rothschilds. THE OLD NAME FOR JURUSALEM IS SALEM IT MEANS VENUS. VENUS IS A PERFECT CLOCK KEEPER IT MAKES A PENTAGON EVERY 40 YEARS. THE JEWS FLED JURUSALEM BUT THESE STAR FAMILIES GOT RICH IN EUROPE THROUGH THE WOOL TRADE AND USURY. THESE STAR FAMILIES CREATED THE KNIGHTS TEMPLARS THE FIRST INTERNATIONAL BANKERS WHO EVEN HAD TRAVELLERS CHEQUES

.
However, if you look up Jewish Bolsheviks on Wikipedia, you find out very little information other than IT IS ANTISEMITISM and inspite of Wikipedia's claim of community involvement the page is closed to editing and you cannot post that Jacob Schiff, the Jewish banker that financed Japan in their amazing underdog victory over Russia in 1905, also got Trotsky an American passport and a trip from New York to Russia, along with $20 million for the Bolshevik cause so that Trotsky could be the founder and first leader of the Red Army. Which really does belong on that page. Kaganovich, Yagoda, Trotsky, Yakov Sverdlov and Grigory Zinoviev belong on that page too. But they are not.
Short answer: because Genrikh Yagoda is a Jew. and it is antisemitism if you point out that a Jew killed more people than Hitler.
Just like Satanists inverted Christianity. Sabbatean-Frankist-Zionist-Wahabi Cabal have inverted Judaism. They believe in Redemption by Sin. Israel was never a land but Jacob when he ascends the ladder. Moses is the story of birth - see my book Christ is within all. This Cabal have fooled Jews and the Rothchild's got control of Israel to be closer to the oil in the middle east. We now have the strange situation if a Jew criticises Israel he is an Anti-Semite. The Cabal use the weapon of anti-semitism to stop their crimes being exposed. Please note I have nothing against Jews or Judaism but this site exposes the Satanic Cabal. We have Christian Zionists who support this evil.
JFK warned about how secret societies had infiltrated America. Both Bush and Kerry members of Skull and Bones and meet at Bohemian Grove worshipping an owl. We see the Illuminati symbol of eye and pyramid on the American dollar and roman numerals which is date Illuminati formed with one long term aim A New World Order for Rothschild's to control. Illuminati are behind every war since French Revolution. Rothschild Central Banks crashed money to start world war 2 then financed Hitler. How many people died just so Rothschilds can get rich. They own Fed Reserve, Washington DC, City of London and Vatican. Even CIA top agents are picked by Jesuit order. [created by crypto-jews]
Any one with any info on Rothschild / Illuminati black flag ops or links to good stuff on the Satanic Illuminati please e-mail me
God struck dead a member of the Illuminati. You would have thought they would have observed this sign. Even with lodges being closed we know that Illuminati never died.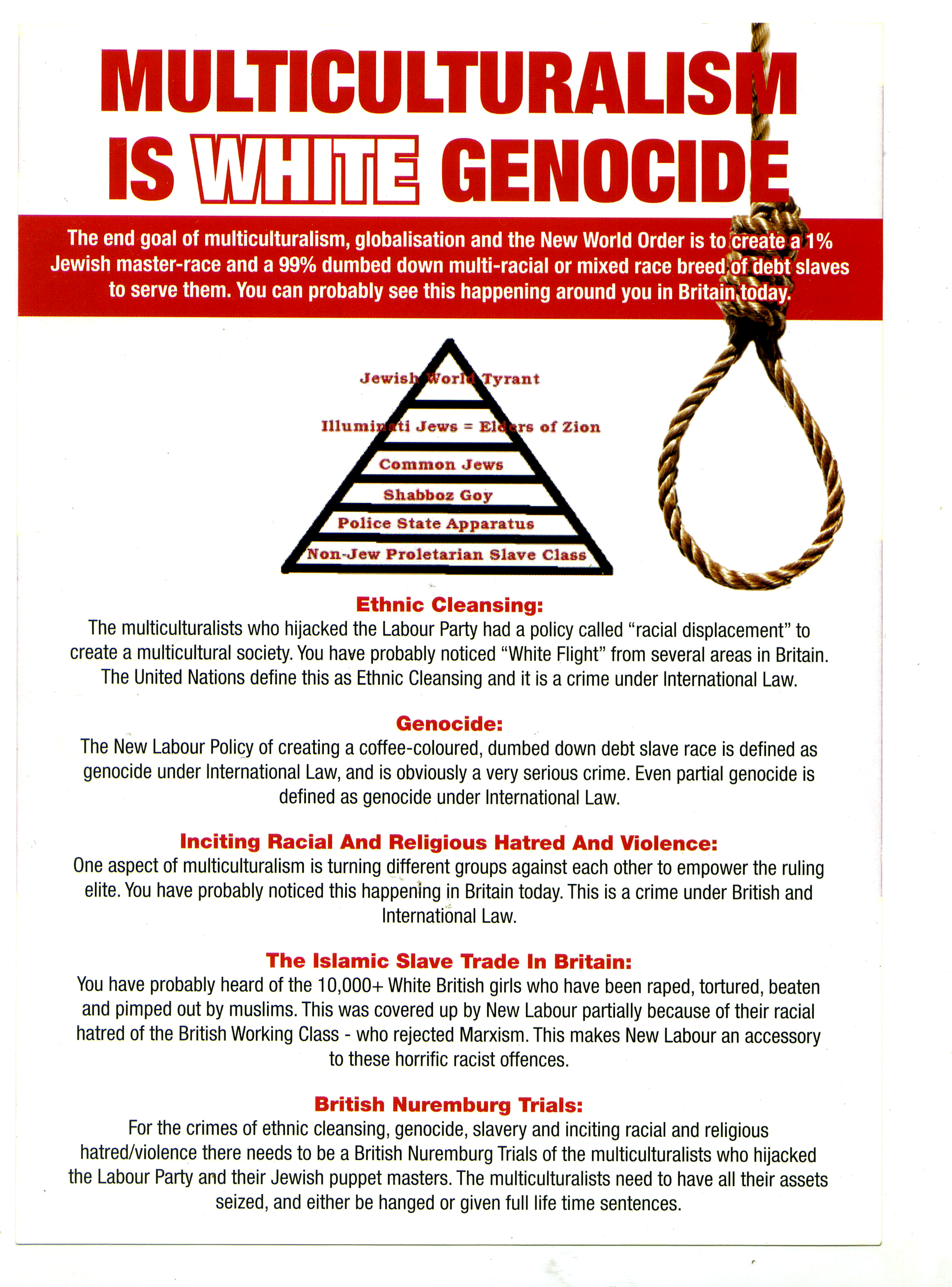 For decades, the White people of America have been subjected to a continual barrage from Blacks and others that Europeans are somehow "responsible" for the African slave trade and that we need to "atone" for our "guilt." There are a number of flaws with the idea that we aresomehow "responsible" for the African slave trade. Also most people in America were not slaves they were just in long term contracts - their slave masters just employers who had these people bound in long term work contracts. Some slaves in America became freemen then owned tobacco farms and had slaves of their own.
First, few White people even owned slaves--slavery was a rich man's pursuit, and slavery did not exist amongst the middle and working classes of White people.
Second, even if every European in America had an ancestor who owned slaves (which is anextremely unlikely proposition), it makes little sense to blame the children for the supposed sins of their fathers.
Third, Blacks sold their own kind into slavery, So blacks are every bit as much to blame for slavery as are Whites.
Fourth, European Whites did not bring the slaves to America. On the contrary, it was the Asiatic Jews who brought them here. Below is a listing of the Jewish slave ships and the Jewish owners of them.
Jewish Slave Ship Owners
BLACKS TAKING WHITES AS SLAVES
BLACKS TAKING WHITES AS SLAVES LINK 2
The Gulag Archipelago 1918-1956 (The Gulag Archipelago 1918-1956 #1-7) Drawing on his own incarceration and exile, as well as on evidence from more than 200 fellow prisoners and Soviet archives, Aleksandr I. Solzhenitsyn reveals the entire apparatus of Soviet repression. Now every child in Russia is required to read this great book. Without it - Communist Russia would never have collapsed. We need to do the same every school child should be read this book out loud in class. No Marxist could read this and still believe in the utopian ideology of Marxism.
Israel Aid help migrants cross the mediteranean sea to get to Europe if they are so concerned about poor refugees then why not help them get to Israel it is much closer.
THE HOLOHOAX [HOSTED]
WE NEED TO TALK ABOUT ZEE HOOK NOSES [HOSTED]
ISRAEL SITES... WEB SITES
isreal and nukes
israel-palestine-news [has info on how israel sank USS Liberty]
BDS MOVEMENT TO BOYCOTT ISRAEL
any enemy of israel is a friend of mine - support palestine
THE HOLOCAUST HOAX [HOSTED]
any barcode that starts 729 is made in israel - look at the BARCODES -BOYCOTT 729.
see the BDS MOVEMENT ON HOW TO BOYCOTT COMPANIES SUPPORTING ISRAEL
In the Bible, Isaac has a son called Jacob - whose name is changed to Israel [Isis, Ra, El [Saturn]], Isreal just means heaven it is not a country. The Torah says 6 million Jews must die before Israel is established. How many really died? was it 6,123,369 ? did they round up or round down the number to match prophecy? Yet why is it 6 million? each atom has 6 forces on it NWSE, above and below - thus if all forces 0 - then life stops. Thus the 6,000,000 represents the zero point field.

All ancient knowledge was supposed to be preserved by people like the Freemasons but they have failed in this task, they don't understand their own rituals and the meanings lost in time. Yet the Gypsies preserved the ancient knowledge of the mystery schools in their Tarot cards, these encode Yod-he-Vau-he, the name of god - the symbols and order of cards tell of the relationship between God, Man, and the Universe - or Osiris, Isis, Horus.
NEWSPAPERS SAYING 6 MILLION JEWS BEFORE HITLER EVER CAME TO POWER<<<must watch the hoax exposed
ISRAEL GIVES CHINA AMERICAN TECHNOLOGY
FROM THE HORSES MOUTH - JEWS WILL PLAY A LEADING ROLE INTO TURNING EUROPE IN A MULTICULTURAL HELL HOLE. [HOSTED]
HAAVARA - THE NAZI ZIONIST AGREEMENT <<<<<<<<< [website]
ISRAEL AND WHITE SEX SLAVES - PDF DOWNLOAD
THE PROTOCOLS OF ZION - THEY SAY THIS DOCUMENT IS FAKE BUT IF SO WHY IS IT ALL COMING TO FRUITITION? ** A MUST READ **
how many killed by jewish bolsheviks in russia?
JEW TUBE HAVE REMOVED VIDEO ON THE PROTOCOLS OF ZION. WHY DONT THESE ZIONISTS WANT YOU TO KNOW ABOUT THE PROTOCOLS?
Definition of Semitic
1 : of, relating to, or constituting a subfamily of the Afro-Asiatic language family that includes Hebrew, Aramaic, Arabic, and Amharic . for example Alpha, Beta [Greek] is Aleph, Beth [Hebrew]. Greek is a Semetic language.
Khazaria: A Forgotten Jewish Empire Khazaria the Myth of Anti-Semitism Exposed at Last!! [WEB SITE]
Peasants for Plutocracy: How the Billionaires Brainwashed America (Mini-Documentary) [YOUTUBE]
Jesus claim about Himself
"I tell you the truth, Jesus answered, before Abraham was born, I am! At this, they picked up stones to stone him, but Jesus hid himself, slipping away from the temple grounds.
This is a powerful double claim from Jesus: first, that He pre-existed His human birth and was actually alive and present (as God) before Abraham; second, that His title was I am-- which was the same title used for Jehovah God in Exodus 3:14. His listeners again got the point, and picked up stones to execute Him!
Both I - AM and MA are names of Christ hence MA-Sons. but Freemasonary is a Satanic Order that only Grandmaster at high levels like 33 know. They know names of all below them but novice freemasons would not know another Mason of a higher rank even if they bumped into them in town.
Sun in English in High German where our language came from is Son. Thus son of God is the Pagan Sun. Ish is hebrew name for man but bible does not use word Ish but Adm which means in our likeness. If life began somewhere in universe most likely where energy was highest near Orion. Thus humans are genetically modified in the image of the demiurge [Aliens].
Richard Coudenhove Kalergi
Kalergi was the son of an Austrian diplomat named Heinrich von Coudenhove-Kalergi and a Japanese woman named Mitsu Aoyama. His movement was financially backed by Zionist billionaire bosses such as Rothschild, Baruch and Warburg. With such high-powered backers and close contacts with European aristocrats and politicians, Kalergi managed to attract important heads of state to his project for European integration -- what Winston Churchill openly referred to, in 1945, as the "United States of Europe." Very few people know that Kalergi, one of the main "founding fathers" of the process of European integration, also designed the genocide for the peoples of Europe. As far back as 1922, Kalergi founded the "Pan-European" movement in Austria, which aimed to create a federation of nations led by the United States. European integration would be the first step in creating a future world government. With the rise of Benito Mussolini in Italy, The Great One in Germany and General Francisco Franco in Spain, Kalergi's Jewish-inspired 'One Europe' project was put on hold. But very soon after the final crushing defeat of Germany in 1945, Kalergi's New World Order, thanks to the support of Winston Churchill, the Jewish B'nai B'rith and major newspapers like the New York Slimes, began to take its first visible steps toward fruition. In his book 'Praktischer Idealismus', Kalergi boldly declares that the citizens of the future "United States of Europe" will not be White people anymore. In his own words: "The man of the future will be of mixed race. The races and classes of today will gradually disappear due to the elimination of space, time, and prejudice. The Eurasian-negroid race of the future, similar in appearance to the Ancient Egyptians, will replace the diversity of peoples with the diversity of individuals. Of course, Kalergi's chosenite paymasters will not be replaced or blended out by this "Eurasian-negroid race of the future". Writes the hired hack of his paymasters: "Instead of destroying European Judaism, Europe, against her will, refined and educated this people, driving them to their future status as a leading nation through this artificial evolutionary process. It's not surprising that the people that escaped from the Ghetto-Prison, became the spiritual nobility of Europe. Thus, the compassionate care given by Europe created a new breed of aristocrats. This happened when the European feudal aristocracy crashed because of the emancipation of the Jews."Kalergis' "Nobility": George Soros, "Sir" Evelyn & "Lord" Jacob de Rothschild, Arthur Ochs-Sulzberger. Ah, show us the shekels, Count K, show us the shekels! The Kalergi plan is the New World Order plan, and it's not just for Europe. White genocide is very real and is playing out exactly as Kalergi and his handlers envisioned it. That is the real reason why World War II was imposed upon Hitler and Mussolini; and it is also the real reason why the Marshall Plan contained hidden provisions for unifying Europe; and it is also the reason why the Frumpy Frau of Germany is acting as "stupidly" as she is. Speaking of manly Marxist Merkel; for her slavish devotion to Rothschild's European Unionism, the wicked wench received the "prestigious" Charlemagne Prize in 2008 --- mistakenly referred to by some as the "Kalergi Prize" because Kalergi was its very first recipient in 1950.
Besides Kalergi and Merkel, other notable recipients of this treasonous "honour" include: Winston Churchill(1956), George Marshall(1959), Henry Kissinger(1987), Queen Beatrix of The Netherlands (1996), Tony Blair(1999), Bill Clinton(2000), Jean Claude Juncker (2006), Donald Tusk (2010) and Poop Francis(2016). Talk about a rogue's gallery of Globalist scumbags in service to Satan! THE KALERGI PLAN SET TO ART A giant mural painting on the floor below Paris' iconic Eiffel Tower was completed in September of 2016 by a Los Angeles-based artist named Cleon Peterson. The bizarre "work of art" is titled, "Endless Sleep" -- an obvious reference to the coming "endless sleep" of the White Race. There is really no need for us to interpret the meaning of Peterson's obscenity. To all but the most brain-dead libtard, the massive 500 square-meter image, best viewed from the top of the Eiffel Tower while looking straight down, speaks for itself. Have a look:
1. Cleon Peterson 2 & 3: Black figures are superimposed over the White characters, as a Black male and White female embrace passionately in the center. The linked arms of the Blacks form a 6-pointedStar of David. The Star of David at the center is an obvious tribute to the terrible Tribe that is behind White Genocide and to the House of Rothschild in particular. But don't take our word for it. Here it is, from a tweet, from Peterson himself:
Peterson, an "ex" heroine addict, tweeted out his gratitude to French banking couple Benjamin and Ariane de Rothschild. We suspect (though we have no solid evidence to present) that the "gratitude" is related to Peterson (with 10 helpers) having been commissioned to paint the disgusting White Genocide mural. Should there be any remaining doubt as to what the Eiffel Tower floor mural truly symbolizes, a review of the self-loathing artist's earlier works -- depicting what he refers to as "the hedonistic triumphs of those who recognize themselves as victorious in the unfolding mirror of history" -- clearly confirms what Peterson and the Rothschilds are dreaming about. Be forewarned, these images are obscene and unsettling.
Before hooking up with the Rothschilds and painting Paris, Peterson was known for churning out scenes of torture, rape and mass murder of White people at the hands of Blacks --- a perfect hireling for the Rothschilds!
JEWS
There are 3 types of Jews
1 . True Torah Sephardic Jews : decendents of the Prophet Jacob-Israel [Jacobites or Israelites] 5-10 percent of all Jews.
2 . Khazarian or Ashkenazi Jews : Descendents of a Turkish idol / phallic worshipping tribe who migrated to Russia in the 7th century A.C. Whose nobility converted to Judaism [King Bulan etc] and now inhabit most of Europe [ 90 -95 percent of all Jews].
3 . Zionist Jews - from 1 or 2 above but pretending to be Jews for political reasons but really are Illuminists-Luciferian-Masonic-Satanists [Atheist Communists like Bolshevik Jews].
America is now controlled by Jewish dominance. They control their Newspapers, magazines, radio and Television. Own Hollywoood studios. Even music by censoring songs before they reach the publishes.
The Black Race will be used to the Jews advantage it was Jewish merchant ships and Jewish run slave auctions that got blacks to America. They will use the media like showing black men dating white women to mix the gentiles and soon we will all be mixed up.
---
Many Zionists are socialists and at least 2 of the founders of the Church of Satan in 1966 in USA were Jewish. Pedophile Roman Polansky was Jewish. Kenneth Anglemyer [ Kenneth Anger] known as the clown prince of Satanism. Howard Levey [Anton Szandor LeVey]. Many of these Satanists involved in the Black Mass. Animal and Human sacrifice is practiced by Satanists. Some of these Satanists are priests within the Catholic Church. The Catholic Church controls the Jesuits who are are military order not a pure religious order.
4 men investigating child abuse within the Catholic Church all died in mysterious circumstances. William H Kennedy died August 2013 [Lucifers Lodge: Satanic Ritual in the Catholic Church. ]
In 1996 Kennedy teamed up with a Catholic priest and novelist. Fr Malachi Martin. They teamed up with Fr Charles Fiore and Fr Alfred Kunz to investigate pedophilia within the Catholic Church. They died in mysterious and at time tragic circumstances.
TAP " Facebook was funded with $500 million from a CIA owned bank, which was a bit suspicious.
Zuckerberg means sugar mountain.
Thats their secret word for Facebook no doubt. A mountain of information from which they can extract billions. Bill Gates comes from a multibillionaire eugenicist family, which was kept well hidden in the early years of Microsoft. The same families control it all.
It has been revealed that Mark Zuckerberg is the grandson of David Rockefeller. His true name is Jacob Greenberg, also grandson to Hank Greenberg. He is royalty.
Some police records show a Jacob Greenberg was arrested for possession of marijuana when a much younger man. His mugshot was taken, which looks like a younger FaceBook icon with 99% reliability.
It was later revealed that this could indeed be the man the world knows as Mark Zuckerberg.
Also, the Rothschilds own 8% of FaceBook shares. The hidden agenda for the FaceBook social network is to aid the growth of the police state and one world government movement. According to the TAP Blog, the venture Facebook was funded with $500 million from a CIA owned bank. One can only wonder if the other giant Google has similar disguised progeny. The adopted name Zuckerberg means sugar mountain in German.
A very good book to read is wrote by the Black Proffesor Tony Martin called "The Jewish Onslaught - Despatches from the Wellesley Batlefront"
It shows how powerful people in the USA tried to get him sacked for trying to tell the truth on the slave trade and how much of the mainstream media published lies regarding him.
In 1991, The Nation of Islam, a Black religious group, published a very important study of Jewish involvement with the Black slave trade. Entitled The Secret Relationship Between Blacks and Jews (SRBBJ), it is a well documented and well argued book, and the authors make this clear from the very beginning: "The information contained herein has been compiled primarily from Jewish historical literature. Every effort has been made to present evidence from the most respected of the Jewish authorities and whose works appear in established historical journals or are published by authoritative Jewish publishing houses." The Black American expert on the slave trade, Dr. Tony Martin, has endorsed the book, as he has made it assigned reading in his courses. I have investigated at least some of the sources and they do indeed check out. In the book's introduction we read: "Deep within the recesses of the Jewish historical record is the irrefutable evidence that the most prominent of the Jewish pilgrim fathers used kidnapped Black Africans disproportionately more than any other ethnic or religious group in New World history and participated in every aspect of the international slave trade." Further on it is written: "Most have always assumed that the relationship between Blacks and Jews has been mutually supportive, friendly and fruitful two suffering people bonding to overcome hatred and bigotry to achieve success. But history tells an altogether different story." Not surprisingly, Jewish-Zionist groups, and those allied with them, have attempted to blacken the book's reputation. Unable to refute its thesis, they resort to smear tactics. But Black Americans would do well to heed SRBBJ's advice. The relationship between Blacks and Jews, they write, "is a relationship that needs further analysis. Hidden and misunderstood, it is indeed time to reopen the files and reconsider The Secret Relationship Between Blacks and Jews." Furthermore, the irrational attacks upon SRBBJ highlight the hypocritical double standard that pervades the study of the sordid and evil business of the Black slave trade. It is socially and morally acceptable for Jewish scholars like Bernard Lewis to write books (Race and Slavery in the Middle East: An Historical Inquiry) that discuss Arab involvement in the Black slave trade, and it is socially and morally acceptable to discuss Black and European involvement in the Black Slave trade. But it is positively 'wrong, evil, and immoral' for any non-Jewish scholar to openly discuss Jewish involvement in the Black slave trade.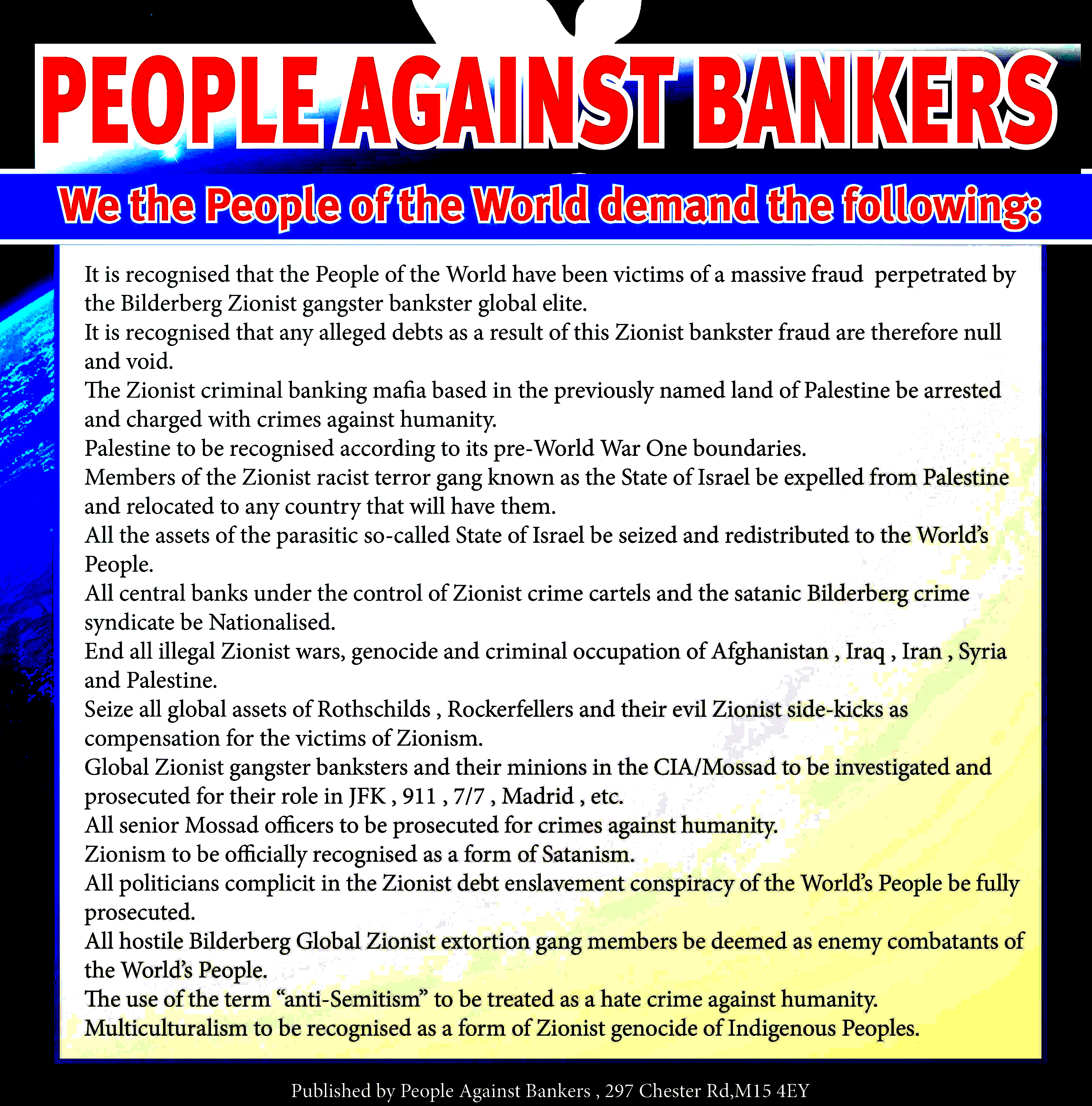 JEWS CONTROL THE WHITE NATIONALIST MOVEMENT [WEBLINK] ; REMEMBER KKK FUNDED AND FORMED BY B'NAI B'RITH
jew world order [website]
defeating the jew world order [website] ; join BDS MOVEMENT - BOYCOTT FACEBOOK, GOOGLE, JEWTUBE, MICROSOFT IS NOW HQ IN ISRAHELL
BOTH TRUMP AND BIDEN ARE PRO-ZIONISTS; THEIR CHILDREN ARE MARRIED TO JEWS. CHURCHILL'S MUM WAS JEWISH.. THE Q ANON MOVEMENT has now been compromised, it has been infiltrated by Zionist agent provocateurs. These same agents acted with Capitol Police to storm the Capitol - and Trump supporters were blamed in this FALSE FLAG. DONT BE HOODWINKED. THE END GAME TO FULLFILL PROPHECY IS THE CROWNING OF THE ANTI-CHRIST IN ISRAHELL. THE ROTHSCHILD'S WILL START ANOTHER WAR - THEY HAVE DONE THIS THROUGH HISTORY FUNDING BOTH SIDES. ALL THE NEWS PAPERS WHETHER LEFT OR RIGHT ARE WORKING TOWARDS SAME AGENDA - THE JEW WORLD ORDER. The globalists push climate change agenda - yet our planet is cooling. Plants need co2; we need to eat plants. Yet Gates wants to suck co2 out of the air and block out the sun. He is involved in GMO food - these anti-human satanists want to destroy all nature - all Gods creation; they think they are Gods. THE so called FACT CHECKERS on SOCIAL MEDIA are paid by BIG PHARMA - So folk won't get to know about the dangers of the experimental shots - that are designed for de-population.
The first Jesuits were crypto‑Jews. Ignatius Loyola himself was a crypto‑Jew of the Occult Cabala. A crypto‑Jew is a Jew who converts to another religion and outwardly embraces the new religion, while secretly maintaining Jewish practices.
In 1491 San Ignacio de Loyola was born in the Basque province of Guipuzcoa, Spain. His parents were Marranos and as a young man he became a member of the Jewish Illuminati order in Spain. As a cover for his crypto Jewish activities, he became very active as a Roman Catholic. On May 20, 1521 Ignatius (as he was now called) was wounded in a battle, and disabled. Unable to succeed in the military and political arena, he started a quest for holiness and eventually ended up in Paris where he studied for the priesthood. In 1539 he had moved to Rome where he founded the "JESUIT ORDER," which was to become the most vile, bloody and persecuting order in the Roman Catholic Church. In 1540, the current Pope Paul III approved the order. At Loyola's death in 1556 there were more than 1000 members in the Jesuit order, located in a number of nations."
Spanish Inquisition, (1478–1834), judicial institution ostensibly established to combat heresy in Spain. This is why many Jews pretended to be catholics.
Ignatius of Loyola's secretary, Polanco, was of Jewish descent and was the only person present at Loyola's deathbed. James Lainez, who succeeded Loyola as the second Jesuit General, was also of Jewish descent. Jews were attracted to the Jesuit order and joined in large numbers. Lacunza was no exception. He was a Jew, which explains why he introduced the eschatological teaching of a return to the Jewish animal sacrifices during the Millennium.
(In a book titled The Coming of the Messiah in Glory and Majesty published in 1812, 11 years after the death of its author, Jesuit Emanuel de Lacunza who, wrote under the fictitious pen name of a purportedly converted Jew, Rabbi Juan Josaphat Ben Ezra, in order to conceal his identity and to make his writings more palatable to the Protestant readers. He promoted the writings of sixteenth century Jesuit priest Francisco Ribera, developing a futuristic perspective which restricted the prophetic fulfilments in the book of Revelation to the end of the world).

The Jesuits are in fact Jewish
One of the most devastating things to the notion that the Jesuits are at the top of this thing is the fact that more than a lot of the Jesuits are in fact Jewish. The Jesuit Order is in reality a Jewish Order masquerading as a Catholic one as a cover, so even if they were at the top it's still a Jewish conspiracy.
"We Jesuits take pleasure in admitting those of Jewish ancestry." J. Nadal Morey
The Jesuit Order in its founding was very much Jewish. All five of its founding members were Marrano Jews (i.e. Jews masquerading as Christians).
Ignatius Loyola – Founder of the Jesuit Order (JEW)
Alfonso Salmeron – Jewish
Diego Lainez – Jewish
Nicolas Bodadilla – Jewish
Simao Rodriguez – Jewish

The Pope Wears a Yarmulke
Jewish infiltration of the Vatican stems back many hundreds of years, and it would be safe to say that the Jews have a strong vice-grip over that institution, from the inside out. One of the most blatant examples of the Jewishness of the Vatican is the fact that the Pope himself wears a Yarmulke.
Who Controls the Vatican Treasure?
The Jewish Encyclopedia (Vol. 2, p. 497) admits that…
"A number of Catholics undertook to organize a competitor bank to rival the Rothschild power… sometime about 1820. The Rothschild's crushed it."
It says further:
"The Rothschild's that at the present time (1905) the latter are the guardians of the papal treasure."
So the Jewish Rothschild banking dynasty controls the Vatican treasure.

"As long as there remains among the Gentiles any moral conception of the social order and until all faith, patriotism and dignity are uprooted, our reign over the world shall not come.
"We have already fulfilled part of our work, but we cannot yet claim that the whole of our work is done. We have still a long way to go before we can overthrow our main opponent: the Catholic Church…
"We must always bear in mind that the Catholic Church is the only institution which has stood, and which will, as long as it remains in existence, stand in our way. The Catholic Church, with her methodical work and her edifying and moral teachings, will always keep her children in such a state of mind, as to make them too self-respecting to yield to our domination, and to bow before our future King of Israel.
"That is why we have been striving to discover the best way of shaking the Catholic Church to her very foundations. We have spread the spirit of revolt and false liberalism among the nations of the Gentiles so as to persuade them away from their faith and even to make them ashamed of professing the precepts of their Religion and obeying the Commandments of their Church. We have brought many of them to boast of being atheists, and more than that, to glory in being descendants of the ape! We have given them new theories, impossible of realization, such as Communism, Anarchism, and Socialism, which are now serving our purpose. The Gentiles have accepted them with the greatest enthusiasm, without realizing that those theories are ours, and that they constitute our most powerful instrument against themselves…
GENTILES BUILDING THEIR OWN JAILS
"We have blackened the Catholic Church with the most ignominious calamities; we have stained her history and disgraced even her noblest activities. We have imputed to her the wrongs of her enemies, and thus brought these latter to stand more closely by our side. So much so, that we are now witnessing to our greatest satisfaction, rebellions against the Church in several countries… We have turned her clergy into objects of hatred and ridicule; we have subjected them to the contempt of the crowd… We have caused the practice of the Catholic religion to be considered out of date and a mere waste of time.
"And the Gentiles, have proved easier dupes than we expected them to be. One would expect more intelligence and more practical common sense, but they are no better than a herd of sheep.
"We have founded many secret associations, which all work for our purpose, under our orders and our direction. We have made it a great honour, for the Gentiles to join us in our organizations, which are, thanks to our gold, flourishing now more than ever.
Yet it remains our secret that those Gentiles who betray their own and most precious interests, by joining us in our plot should never know that these associations are of our creation and that they serve our purpose.
"One of the triumphs of our Freemasonry is that those Gentiles who become members of our Lodges, should never suspect that we are using them to build their own jails, upon whose terraces we shall erect the throne of our Universal King of Israel; and should never know that we are commanding them to forge the chains of their own servility to our future King of the world.
INFILTRATION
"So far, we have considered our strategy in our attacks upon the Catholic Church from the outside. But this is not all. Let us now explain how we have gone further in our work, to hasten the ruin of the Catholic Church, and how we have penetrated into her most intimate circles, and brought even some of her Clergy to become pioneers of our cause.
"Apart altogether from the influence of our philosophy, we have taken other steps to secure a breach in the Catholic Church.
"We have induced some of our children to join the Catholic body, with the explicit intimation that they should work in a still more efficient way for the disintegration of the Catholic Church, by creating scandals within her. We have thus followed the advice of our Prince of the Jews, who so wisely said: 'Let some of your children become canons, so that they may destroy the Church'. Not all among the 'converted' Jews have proved faithful to their mission. Many of them have even betrayed us! But, on the other hand, others have kept their promise and honoured their word. Thus the counsel of our Elders has proved successful.
Oxford University is a Jesuit University under control of the Black Pope [Military order].
Oxford University has symbols found in other areas controlled by the Cabal. These areas are Washington D.C, Vatican and the City of London.
Symbols found at Oxford University include Urn's symbolic of human sacrifice, pyramids, Dome [Symbolic of the all seeing eye of Lucifer – One Library is called Camera – a camera has an eye!
Oxford University used to have its own Police force just like the Rothschild' controlled City of London has its own Police force – their caps have the red /white Masonic chess board symbol on them.
The Crown Corporation own the City of London. We see 3 crowns on the Oxford university emblem.
Police can't enter Oxford University without permission from the Dean, just like the Queen can't enter the city of London without permission, Oxford University is ex-territorial just like the Square Mile – so we have another location that is not part of the UK.
So Oxford is owned by the Crown Corporation e.g. Vatican; the pavements that are on University land are private property.
The BBC is really MI7 and controlled by the Rothschild's.
It is amazing what this evil Khazarian Mafia cartel control in our world. They control banks, media, and newspapers as well as trilateral areas mentioned above.
Even when our birth certificates are created – a straw man – dead entity is created; we are then under admiralty law and the Masonic system. When we get a mortgage the banks use our straw man to pay for the mortgage – so they commit banking fraud.
see my book who controls the world for more info on jews - look for latest version - on lulu.com
In February 2020, the ECLJ published a report, that went viral, about NGOs and the judges of the ECHR, which revealed that at least 22 of the last 100 ECHR judges are former employees of seven foundations and NGOs, and that they have judged on numerous cases supported by their own organisation, in a blatant situation of conflict of interest. Among these private organisations, George Soros' Open Society stands out because twelve of its employees have become judges in Strasbourg, and because it funds the other six NGOs in question, sometimes to a very large extent. The massive presence of judges from the same network shows the hold of large foundations and private NGOs on the European human rights protection system and calls into question its impartiality. The report raised a series of questions about judicial procedure and ethics, which were brought to the attention of the bodies of the Council of Europe. George Soros [who helped the Nazi's] is the major Rothschild agent - he is flooding the EU with migrants and also funds BLM and Antifa - and is flooding the USA with migrants. Soros tried to stop Brexit by funding Gina Miller and funding the lib dems leaders Husbands company. Soros also owns the Wuhan lab not China. One of his companys was in the same building as the Dominion servers - used to rig the USA election. Soros has a town house close to Bidens home.